Below are the BeamPro device specifications including height and weight.
Click here for a complete list of technical specifications
.
BeamPro

Height: 62.5in (158.7cm)
Width: 20in (50.8cm)
Depth: 26in (66cm)
Weight: 90lb (40.8kg)

BeamPro Dock

Height: 11in (27.9cm)
Width: 23in (58.4cm)
Depth: 19in (48.3cm)
Weight: 12.8lb (5.806kg)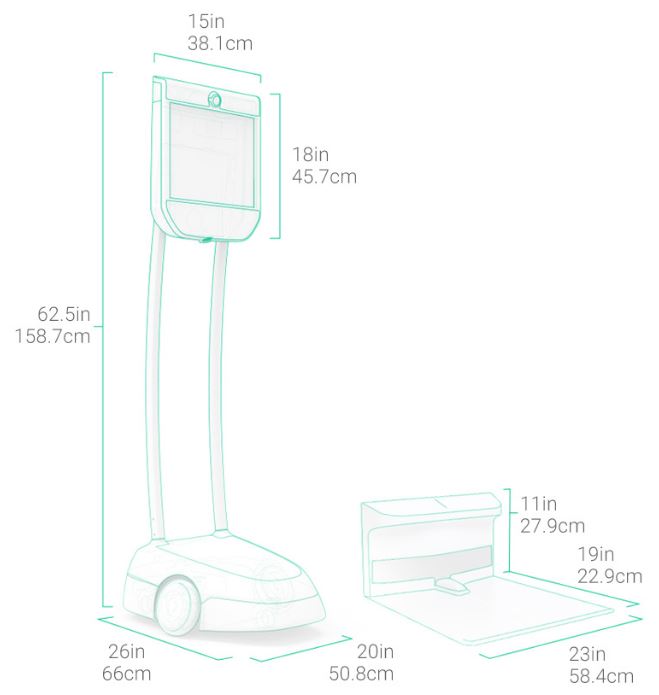 For additional information, email our Customer Success Department at
This email address is being protected from spambots. You need JavaScript enabled to view it.
.