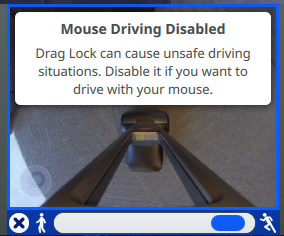 If mouse driving has been disabled due to your drag lock setting, you have the option to disable it on your Mac OS X system.
Select the Apple menu in the top left corner of your desktop.
Choose System Preferences > Accessibility > Mouse & Trackpad > Trackpad Options.
Under Enable Dragging, change the option to "without drag lock."
For additional information, chat with us online or email our Customer Success Department at
This email address is being protected from spambots. You need JavaScript enabled to view it.
.