Consumer vs. Enterprise Administration
All Beams come with a web-based management interface accessible to account holders who have been granted administrative privileges. The interface allows administrators to manage devices and users within an organization.
The type of administrative database assigned to an organization is determined by the Beam System(s) housed within.
Beam Standard(s) ONLY = Consumer Admin Tool
The Consumer Admin Tool offers features to allow for basic managerial tasks which include, but are not limited to:
Inviting new users
Editing Beam details
Editing organization details
Promoting multiple users to Managers
Note: Manager permissions differ from that of the primary administrator.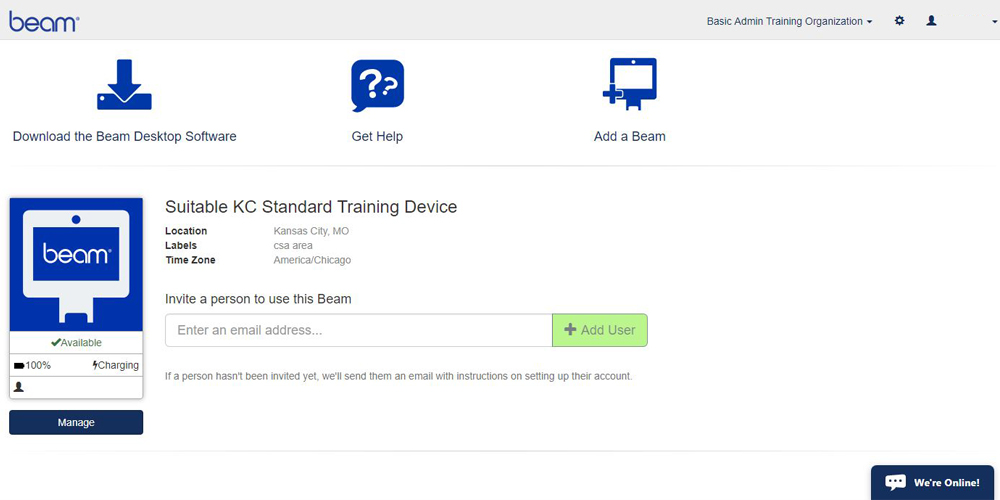 BeamPro or Beam Enhanced = Enterprise Admin Tool
The Enterprise Admin Tool offers enhanced management capabilities which include, but are not limited to:
Inviting new and temporary users
SSO authentication using: OneLogin, Okta, and AD FS
Assigning access times to users/user groups
Importing multiple users via CSV
Reserving Beams
Editing Beam details
Editing organization details
Beam Activity Reporting
Promoting multiple users as organization administrators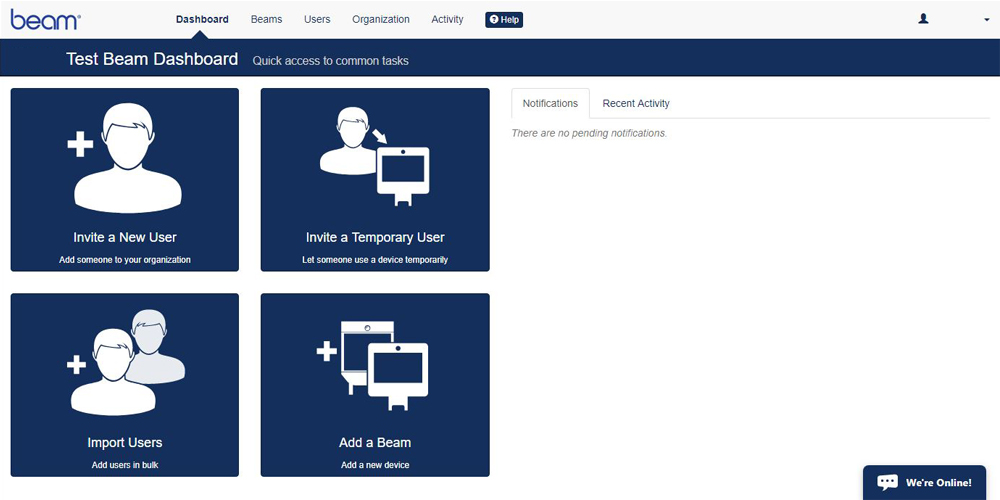 For additional information, email our Customer Success Department at This email address is being protected from spambots. You need JavaScript enabled to view it..