We recently caught up with Dirk Propfe, future of work leader and CEO of ET Group, to discuss the top use cases for telepresence technology in the workplace. He sees a future of positive, virtual work cultures thanks to the game-changing edge that technologies like Beam provide. As a company devoted to helping organizations evolve their communication and collaboration capabilities by weaving people, space, and technology together, we're inspired by the work of Dirk and his team at ET Group. It's always thrilling to connect with others who share our passion for exploring how technology can transform human interactions and find new ways to be naturally present with colleagues regardless of location.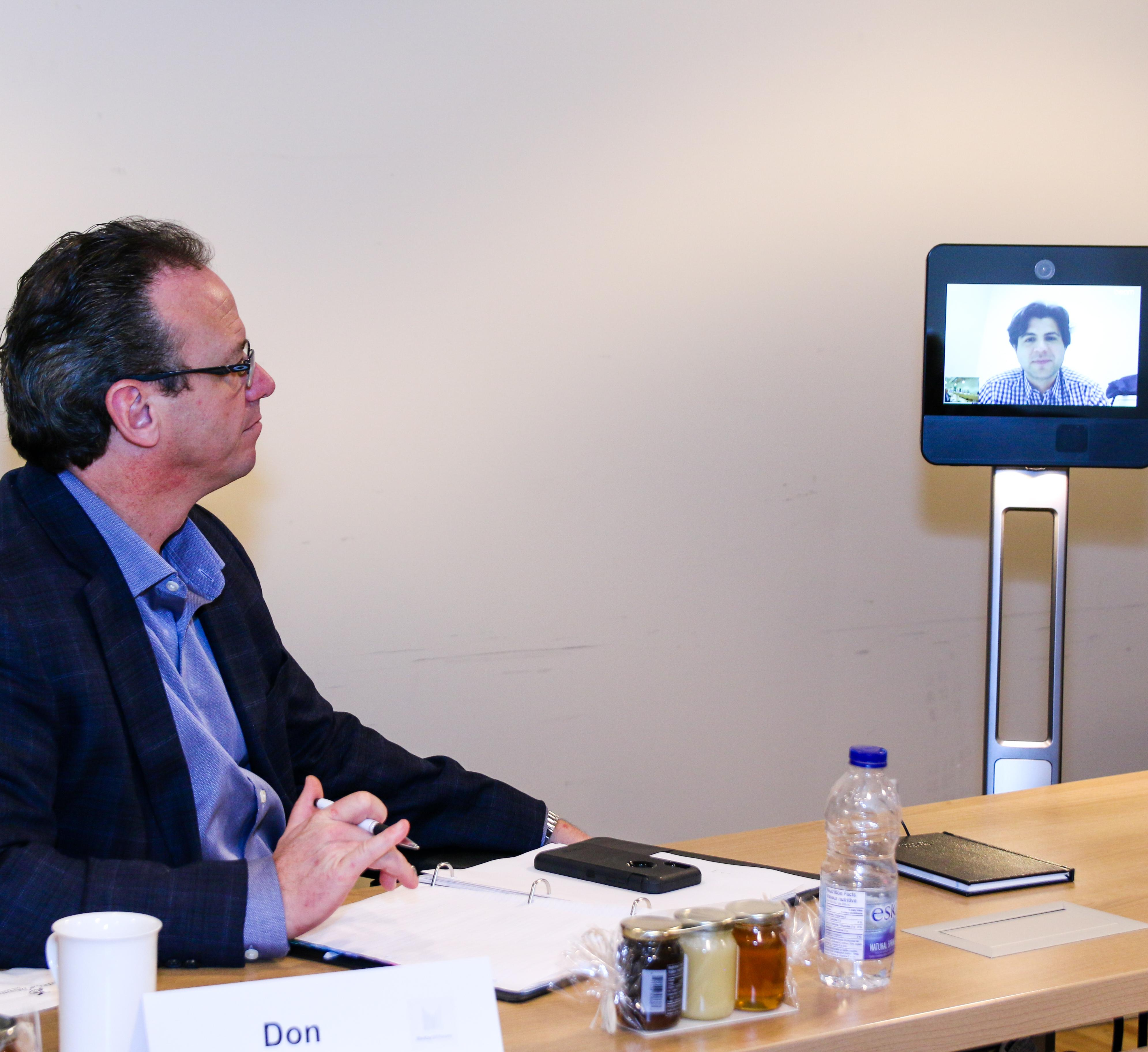 Q: Tell us a bit about yourself and about ET Group.
A: Our purpose is to help enterprise organizations communicate, learn and make better decisions through technology. We do this by using design thinking and participatory leadership approaches to reveal opportunities for better communication via collaboration technology. We then use our technology expertise, deployment capabilities, and managed services to deliver value on an ongoing basis. We also practice what we preach by investigating and prototyping with different types of technologies (both digital as well as social) before making recommendations to our clients.
Q: How did you learn about telepresence technology? And about Beam specifically?
A: One of our clients, a managing director at a big pension plan, mentioned that he thought Beams looked interesting, so we decided to do some research as it fits into the type of technology we would potentially suggest to our clients. I travel a fair amount and I'm moving to Calgary soon, so it made sense that I'd be our first use case. Even though we're fully equipped with lots of video technology in our office already, I found that Beam allowed me a whole different type of presence in the office. I can freely join meetings or gatherings in the office on an ad hoc basis and I've found it's really great to see what's happening firsthand while I'm at another location.
We have a lot of people that work remotely, so we expanded the option to others after I tried it. This unique technology allows anyone to join others in the office whenever they wish versus only for scheduled video meetings. Other than myself and my staff, our external partners that are doing work with and for ETGroup is another primary use case we envision for Beam telepresence technology. Now that we've seen the value Beams bring for remote presence and collaboration, we're excited to see all the ways it can be put to use. We always test technology ourselves before promoting it - our motto is that we can't sell something until we try it and believe in it ourselves.
Q: Your company stands at the forefront of "the workplace of the future." How do you characterize that, and where do you think telepresence technology fits in?
A: Ultimately, we're in an age where most things are possible thanks to technology, and telepresence provides smart solutions to many problems. We want to know how to better enable our team members or our clients to express their talents. Everything we do in our own business fits into that. We have self-managed teams, self-setting salaries and lots of other innovations in terms of how we work and make decisions. Part of that freedom is also about where we decide to do our work. While we do have an office and co-working space access, we also have people traveling and working from all over the world, including Europe and even Taiwan.
Q: How did your colleagues at the MacKay CEO Forums initially react to your Beam? And how quickly did the novelty wear off (or did it)?
A: It was a big "wow" factor as people were walking in. It does take people aback at first, but then they quickly start appreciating it. Even though there was a video system in the room, it was more powerful for me to join via Beam, which allowed me to sit in a circle approach to better facilitate collaborative discussions than just on a standard video call.
Q: Given your expertise in video conferencing, how did you find the audio/visual aspects of the Beam. Any thoughts about the design and functionality of the Beam such as The UI, UX, and hardware?
A: In terms of how it moves, I've seen other telepresence robots that have slick mobility, but we decided we wanted something that works for long hours, is stable, and won't run into walls -- so we went with the Beam. It's a very intuitive experience as a user, from moving around, navigating the space and accelerating down the hall -- that type of thing. There can be a bit of awkwardness when interacting with another person while on a smaller device, but that doesn't last long and I think it'll only get better with the new Beams.
Q: What's the biggest value of telepresence technology in your opinion? What does Beam give you that other tech doesn't?
A: It gives you that presence where you're not just someone on a screen; you have that physical element making you a bit more real within the room. The fact that you have freedom to move is quite liberating and engaging as well. I've noticed with regular remote videoconferencing technology, people often get forgotten if they aren't in an optimal location in the room with everyone else. But with Beam, I feel more included in the conversation than when I'm a face on a screen, which has massive value.
Q: Do you see companies being able to maximize efficiency with Beams? (i.e. save money on travel costs, be more effective when "attending" remote meetings)
A: Yes, but in my opinion the value of truly being whenever you want far exceeds any of the cost savings, even though that's significant as well. Being able to move around and participate in side conversations after meetings creates a positive work culture.
Q: What value does Beam have to CEOs in particular?
A: I believe CEOs are the role models that convey company values, culture, and leadership standards. It's important for leaders to be able to engage their staff and be present. When CEOs truly make the effort and care about being with others in their organization on a non-formal basis, they get a sense of the pulse of the organization and can foster more fun, productive and exciting work environments.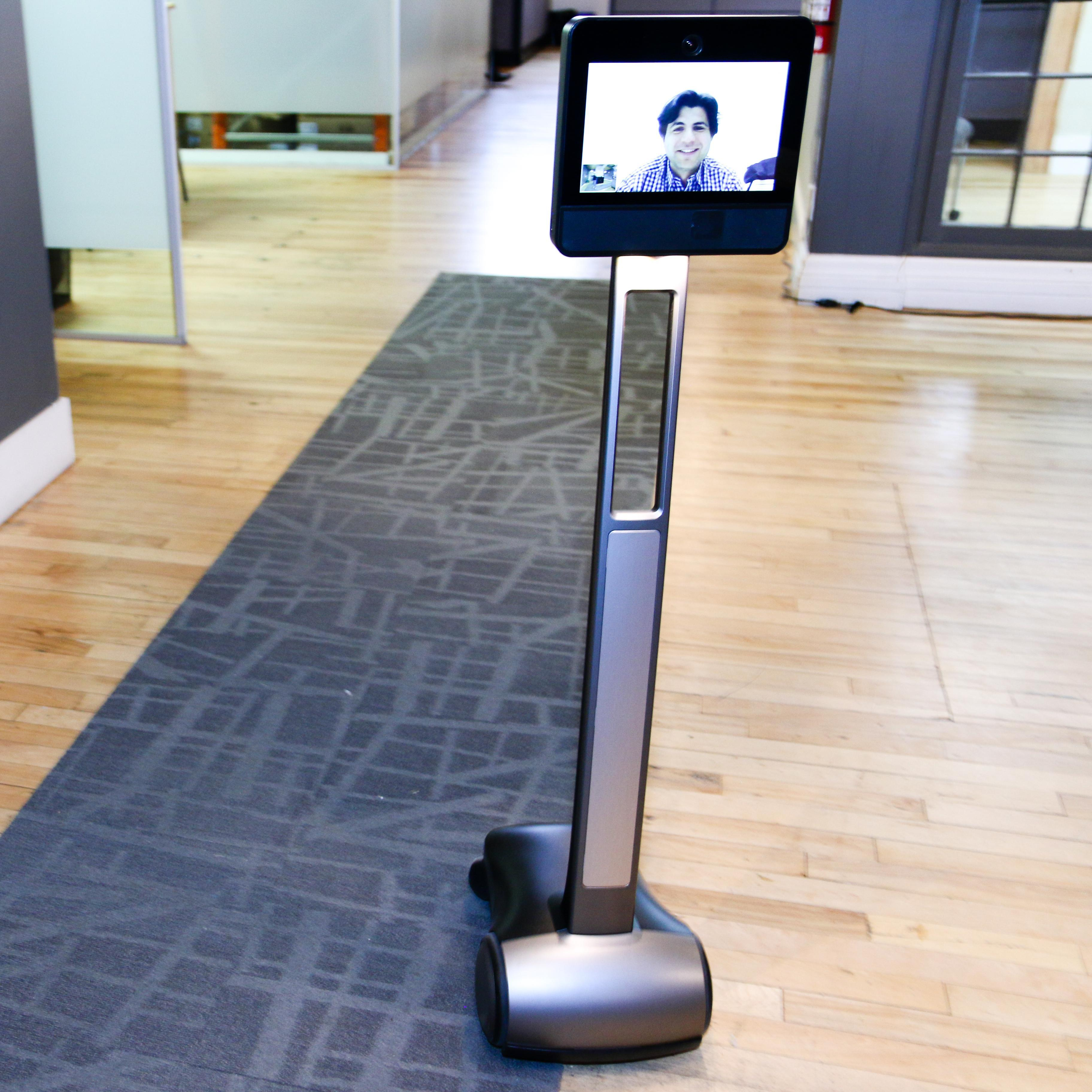 This interview has been lightly edited and condensed for clarity.