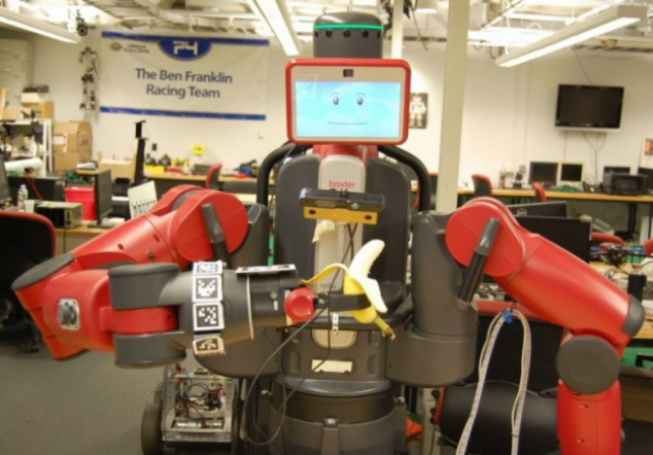 Sumo Wrestling
How do robotics engineers develop certain skill sets? By creating robot sumo wrestlers, of course. It may seem like fun and games, but the rules of sumo wrestling are clear: first one out of the ring loses. Designing a robot that can accomplish this mission in a short time frame will enable a next-generation robot to perform tasks such as helping out at construction sites or keeping factory floors clear. In addition, performing against a robot with a similar mission helps develop enhanced (robot) critical thinking skills; think "if x then y" but speed it up considerably. You can check out some robot sumo action here. It's like BattleBots 2.0, just heavier.
Mining and Navigation
So, if robots can learn to navigate around an aggressive opponent, they can learn to navigate around other obstacles. At Queensland University, researchers are working on a robot navigation system that takes its queues from the brains of rats. They analyze the way a rat examines its surroundings and reacts and create algorithms that enable robots to deal with challenges. Robots then approach new situations by familiarizing themselves with their surroundings and "mapping" their way as they go. Caterpillar will use these robots in their underground mining systems.
Productivity
Outgoing GE CEO Jeff Immelt stressed the need for robots and humans to work together for maximum productivity -- so the future will be one of "people with computers" working to get smarter, which in turn means better jobs and higher wages. He says that adding computers to jobs will make employees truly productive, rather than jobs being performed by just humans or just automation.
Data from the International Federation of Robots and Loup Ventures supports Immelt's theory -- they predict that collaborative robots will account for 34 percent of all industrial robots sold by 2025. These are intended to supplement people, not replace them, and can be used in situations where larger or more complex robots just aren't practical. Since these types of robots are becoming less expensive, they are more readily available to a wider range of businesses. So instead of a giant robot on an automotive factory floor, think much smaller robot working with a person to build a laptop. Baxter, a "cobot" from Rethink Robotics, is pictured above.
In the Home
While we may not want robots to take our jobs, we certainly want them to do our chores, starting with ironing. There is a robot at the University of Madrid called TEO who can do just that. When a piece of clothing is placed on an ironing board in front of TEO, the robot creates a 3D image of the clothing and the board, and uses machine logic to remove the wrinkles. They predict eventually we will all have robots such as TEO in our homes to handle everyday activity. It may take up a lot of space...totally worth it.